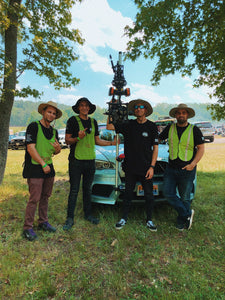 What Is Krispy Media?
Well, It's me Chris. I am a 28 year old dude with a camera just trying to make cool stuff with my cool friends. I guess that makes me a film maker, right? I strive to learn from my peers, excel at what I do, help others when I can, and create amazing content for my YouTube audience and private clients.
I've been lucky enough to build Krispy Media into my own brand that physically links myself and the content I produce with my subscribers, friends, and fans. I'm able to accomplish this through a variety of cool products, clothing, and collaborations with some of the brands I partner with.
Thank you to anyone and everyone who has supported me thus far. I hope you will continue to do so through my merchandise. While you're at it, keep checking out my videos!
Love, Chris "Krispy" Petruccio <3.